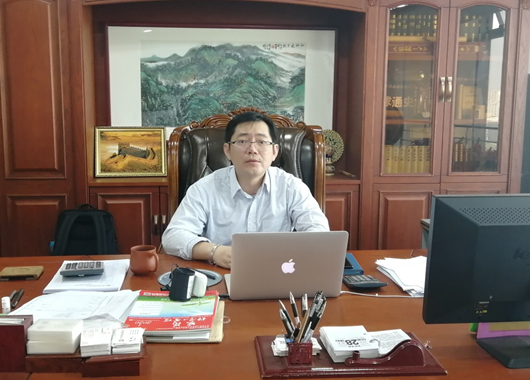 Chairman's Address

ZHOU YAODE
Chairman of the Board Jiangsu Sevencontinent Green Chemical Co., Ltd.
Senior Economist
Excellent Private Entrepreneur
The development of Sevencontinent relies on the long-term trust and support of all our customers. The growth of Sevencontinent depends on the unselfish devotion of all Sevencontinent staff. The leap of Sevencontinent relies on the innovation of science & technology and exploitation. The steady development of Sevencontinent is common wish of all our customers and staff. For years, all Sevencontinent people have been united and devoted and gone onto a successful way of economization by specialization, with the development of complete set products by simplification.
n the new age when competition is becoming increasingly hard, all Sevencontinent staff should do their best, better their services and optimize their products, adhere to "dedicated to the plant protection & for the benefit of human beings", firmly remember the enterprise mission of "continuously supplying the products of excellent quality & advancing the development of national chemical industry" and pursue the enterprise culture of "regarding people as the base, regarding quality as our top concern, keeping improvement & pursuing superiority". Our people's wisdom and efforts will carry forward Sevencontinent and make it win people's heart.
On behalf of the Board of Directors and all shareholders, I would like to take this opportunity to express my cordial greetings to all our staff and sincere gratitude to customers.
Jiangsu seven states green chemical co., LTD
Chairman's ZHOUYAODE